GLORY TO SOUND @ Leighton House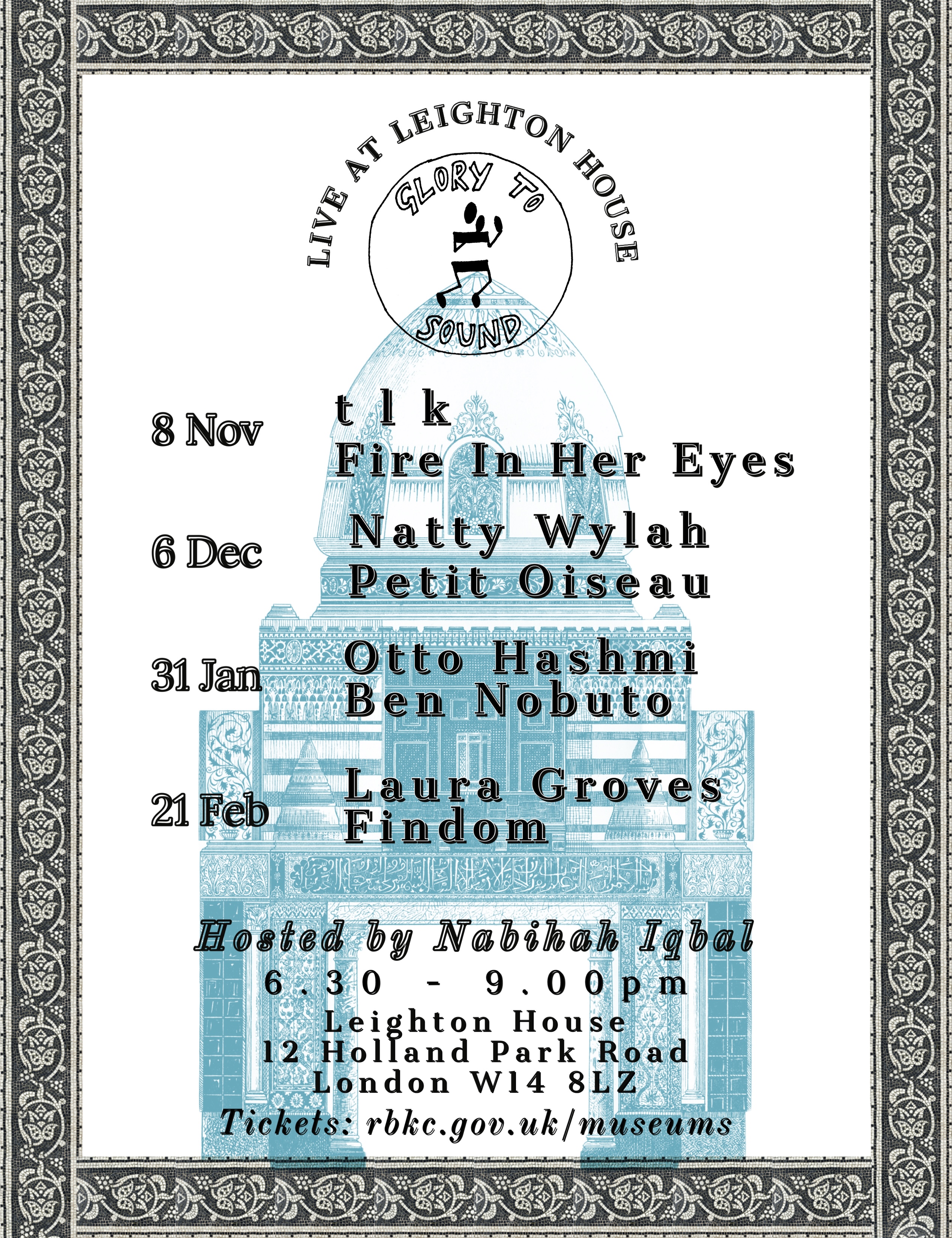 Leighton House
November 2022 - February 2023
6:30 - 9:00pm
From £12
BOOK HERE
For more info on each event, click
below:
8th Nov 2022
tlk/Fire In Her Eyes
6th Dec 2022
Natty Wylah/Petit Oiseau
31st Jan 2023
Otto Hashmi/Ben Nobuto
21st Feb 2023
Laura Groves/Findom
For the next iteration of 'Glory To Sound', Nabihah is hosting a series of live music events at Leighton House, "one of her favourite places in London", which will take place between November 2022 and February 2023. Nabihah has curated four remarkable evenings of live performance, conversation and record playing, inviting some of her favourite artists to come and perform in the unique surroundings of Leighton House.
Each event will include two live performances by guest artists, with Nabihah Iqbal on warm-up DJ duties.
Come at 6:30pm for the chance to explore Leighton House and the new spaces while enjoying Nabihah's DJ set. Guest musicians will play in Leighton's studio at 7:30 and 8:15pm. Bar will be open throughout the evening. The event will end at 9.00pm.
Leighton House
The venue, Leighton House, is the former home and studio of the leading Victorian artist Frederic, Lord Leighton (1830-1896). It was built to combine spaces for living, working and entertaining, and the display of Leighton's collections. Regularly featured in the press, his home came to embody the idea of how a great artist might live. Each room has it's own unique style, with details including tiles from 16th century Damascus and walls lined with green silk.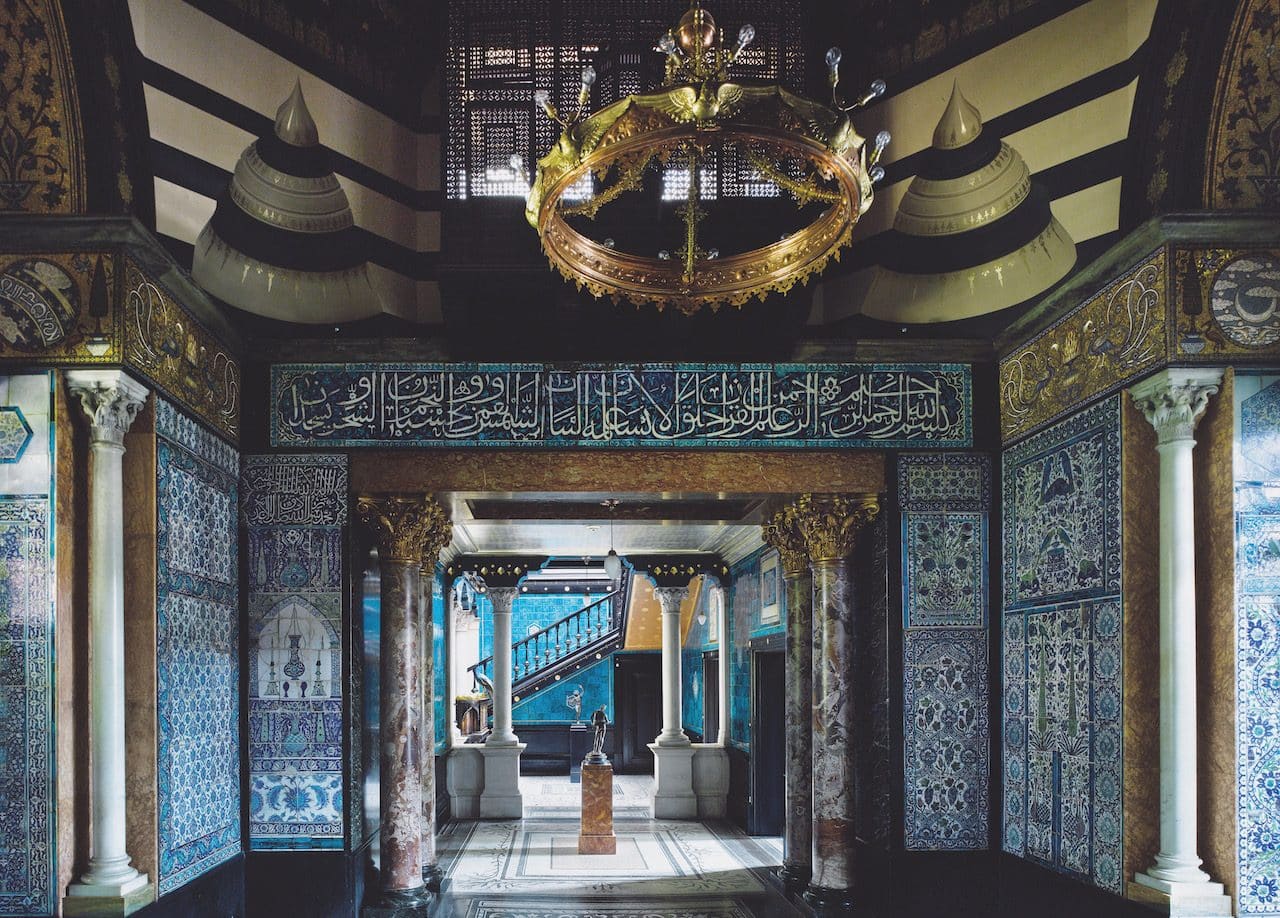 Arab Hall, Leighton House